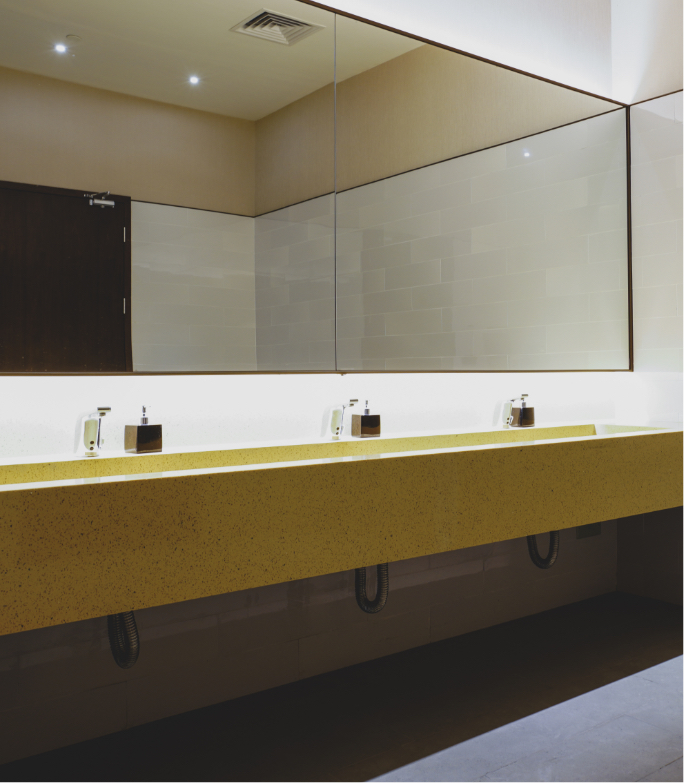 Since 1996, Auman Brothers Inc. has been a supplier, fabricator and installer of solid surface on commercial jobs throughout the United States—specializing in custom shower systems, countertops, wall cladding, partitions, windowsills, wallcaps, wainscoting and miscellaneous trim profiles.
We serve the private and public market with a focus on healthcare settings, affordable housing, supermarkets, and educational institutions. Performing work on the private, local, state and federal levels, our lead installers are highly-trained and OSHA certified to safely and effectively perform jobs.
Our in-house staff works closely with general contractors, vendors,
LTL trucking companies and field installers to provide a finished product safely and on time. Our estimating department is able to provide not only a comprehensive bid proposal, but also value engineering options to owners, architects, and general contractors in order to achieve their vision at the most cost-effective rate.
our services